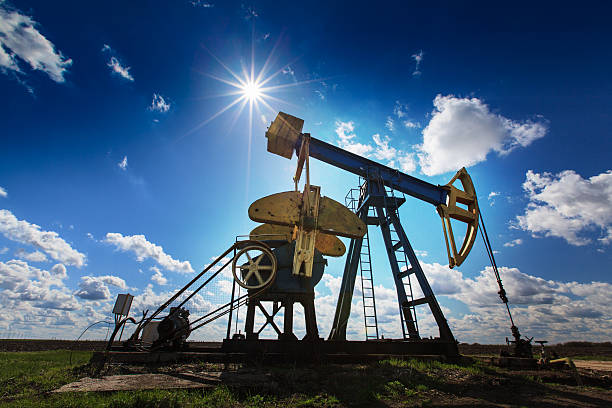 Cairn Oil & Gas announced that it has struck a technical association with the Halliburton Company centered in the US to double the reserve base of its coastal operations and discover shale oil and gas in Rajasthan.
Cairn, a subsidiary of mining conglomerate Vedanta Ltd, is committing USD 3 to 4 billion on oil and gas exploration and production throughout its portfolio, which includes the lucrative Rajasthan block, the Bay of Bengal's Ravva oil and gas development, and the western offshore Cambay fields.
In 2-3 years, the company hopes to produce 500,000 barrels of oil and oil equivalent gas, with a fifth coming from offshore locations, according to CEO Prachur Sah.
"We've gone into a technical cooperation with Halliburton, but it's more than that. Apart from project execution capabilities, we want to exploit their technological expertise "he stated.
Halliburton, which was founded in 1919, is among the world's major suppliers of energy-related products and services.
"Under this agreement, Cairn will cooperate with Halliburton to achieve the goal of growing its sustainable reserve from offshore platforms to 300 million barrels oil equivalent," the company stated in a statement.
Later, in an interview with PTI, Sah stated that Cairn presently produces 25,000 barrels of oil and oil equivalent gas from offshore locations, with the partnership with Halliburton aiming to increase that to 100,000 barrels of oil and oil equivalent gas in three years.
Cairn is dedicated to expanding its capacity, contributing 50% of India's domestic oil production, and aiding the country in reaching energy independence, he said (aatmanirbharta).
The offshore asset partnership will progress through three stages: conceptual design, conceptual details, and execution. Geological and seismic investigations, well design & engineering, and drilling to assess viable reserves will all be part of this.
Ravva, off the shore of Andhra Pradesh, Cambay, on the western coast, and numerous recently purchased OALP blocks are among the offshore installations.
The targeted area in Lower Barmer Hills, Rajasthan, is projected to have a shale potential of 3 billion barrels, and Cairn hopes to confirm a reserve of 300 MMBOE with this partnership.
"India must strengthen upstream exploration, develop brownfield technologies, and stimulate unconventional energy resources such as shale to achieve energy sufficiency. We are merging the best of global technology with the promise of new-age unconventional fuel exploration through this cooperation "Sah remarked.
Shale gas discovery and production have changed the energy landscape in the United States, and the fuel has the potential to do the same in India.
Cairn also announced the start of tight oil production from the nearby Aishwarya Barmer Hill (ABH) site earlier this year. India has yet to commercialize shale production, and this partnership will be a significant step in that direction.