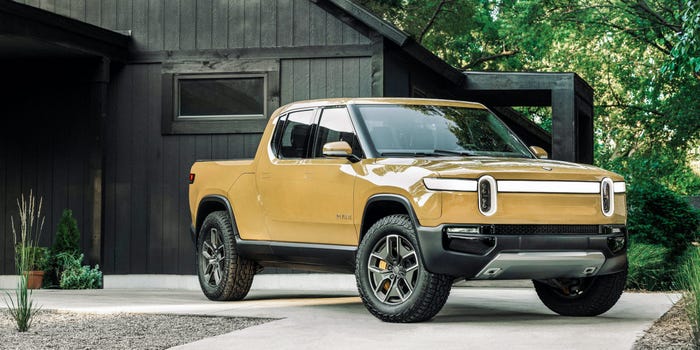 Rivian, an Amazon-backed electric vehicle firm, is coming closer to its initial public offering (IPO) and is aiming for a listing valuation of more than USD 50 billion. The business is aiming for a market valuation of roughly USD 54.6 billion, according to an updated prospectus filed. The firm intends to issue 135 million shares. Each share's value will be in the range of USD 57 to USD 62. The company's shares will include an option for underwriters to acquire up to 20.25 million additional shares. Given the top end of the price range, the firm is expected to pull in USD 9.6 billion in its first market launch. This assumes that underwriters will use that option.
However, these figures are subject to vary based on real demand. According to sources, the California-based business might go public as soon as next week. Rivian intends to list on the Nasdaq under the ticker symbol RIVN, according to its IPO prospectus filed last month. Earlier, it was reported that the corporation will seek a valuation of more than USD 60 billion. The value is anticipated to elevate the firm to the status of titan among EV startups and freshly public corporations. According to Rivian, investors such as Amazon and T. Rowe Price have shown a willingness to acquire up to USD 5 billion in shares.
This estimate implies that the company is worth somewhat less than automotive behemoths such as Ford. Interestingly, Ford is a shareholder in Rivian. The American automaker owns around 12% of the firm. Retailers can also acquire a percentage of its IPO shares through SoFi's online trading platform. It should be mentioned that the business is already anticipating an order from Amazon for 10,000 last-mile delivery trucks. The e-commerce behemoth intends to have these vehicles on the road by 2022. It intends to raise the figure to 100,000 by 2030.